25th September - 10am to 4pm (2 hours each)

- Workshop by
&nbsp Mr. HENRY SKUPNIEWICZ
MIT Alumini MIT Alumni & FABLAB CEPT coordinator Mr. Henry Skupniewicz on 'The Personal Loom' (Adding value to yourself and your Business)
About : ​​​Quite often we are so busy that we fail to see what we are actually doing, what inspires us, and what we were made to do. We loose the joy. This workshop is an exercise that will pull out the threads of joy and meaning that get lost in the complex tapestry of life. The framework of this exercise can be applied, not only to personal pursuits, but in business, as well, by helping to identify the core of an idea, invention, or business plan. By identifying what is meaningful, what gives us joy, and what we really want to do, we are able to focus on what matters and what gives us joy.
---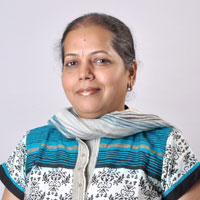 &nbsp Dr.RADHA IYER
SIMSR, Entrepreneurship Head, Dr.Radha Iyer - "Business Model Your Idea"
About : Creating ways and means to commercialize your idea will be dealt with in this workshop. The workshop will discuss how the ventures capture and delivers value.
---
9th October
09:30 a.m. to 10:00 a.m.

Setup your stall

10:00 a.m. to 01:00 p.m.

Speed Dating - Startups + Mentors + Investors + Pitching

01:00 p.m. to 01:45 p.m.

Lunch

01:45 p.m. to 04:00 p.m.

Exhibition

04:00 p.m. to 04:30 p.m.

Tea & snacks

(Interaction with students who are interested in Internship and Media Coverage will be during the session and will continue after 04.30pm )

---

Each Startup will be given a space of 20sqft. including a table of size- 4'x2', 2/3 chairs and a back drop to pin your publicity material to. Things to be carried:

Publicity material
USB Dongle for internet access.
Visiting Cards to be distributed.

---

What do YOU get?
- Angel Investors and Venture Capitalist will select startups to be incubated at RIIDL Somaiya Vidyavihar

On-going guidance by Angels Investors​
Regular mentoring by our Advisors and other experts, through lectures, workshops and one-on-one counselling sessions
Experiential learning with top angel investors, partner level VC's,bankers, serial entrepreneurs, Government officials and other high quality start-ups through lectures and workshops.
Assistance in business plan preparation
Assistance in building management or founding team
Soft skills training, including business etiquette, presentation skills
Support in intellectual property management
Opportunity to pitch to group of angel investors if selected for Incubation program program
Access to many high profile potential investors
Post ​Incubation​ support​ in terms of Mentoring​

- Scope for Partnership with other Startups
- Top 10 startups will receive Incubation at a low rental in the Somaiya Campus (1500 INR per seat*conditions applied - contact gaurang@somaiya.edu)with all office facilities like seminar hall, meeting rooms, server room with Online UPS and a shared canteen.
- Mentoring for 3 months.

Business Plan Evaluation
Financial Plan Evaluation
Intellectual Property Workshop

- Student/interns from Institutions across Mumbai.
- Somiya students can be enrolled as interns in startups .

---

- Investors

Mr. Shravan Shroff, Co founder Venture Nursery
Mr. Ravi Kiran, Co- Founder venture Nursery
Mr. Apoorv Ranjan Sharma, Executive Vice President, Venture Nursery
Mr. Bharat Banka, CEO Aditya Birla Private equity
Mr. Sanjay Mehta, CEO Maya Intelligence
Mr. Anand Jhaveri - founder, Chairman and CEO of Rave Technologies.
Mr. Anand Lunia - India Quotient
Mr. Harshad Lahoti - Founding Partner, Ah Ventures
Mr. Avik Ashar - Business Head at Hiraco Ventures
Mr. Kanchan Kumar – eImportant – Leads the TiE IQ Bootcamp at TiE Mumbai
Mr. Abhijeet Kumar - Founding Partner, Ah Ventures
Mr. Sandesh Kirkire
Mr. Deepak Agarwal

---

- Experts

Mr. Yashesh Shethia, Co Founder at 1+99 Experience Consulting, Advisor at RIIDL
Mr. Anaggh Desai, Ex CEO Bombay Store, Co Founder at 1+99 Experience Consulting